An Overview
NSDC, along with its Training Partners and Sector Skill Councils, works relentlessly to create a successful vocational training model for the country which exhibits excellence and effectiveness. The Communication & Advocacy team provides a 360-degree view of what National Skill Development Corporation (NSDC) does. With an aim to contribute towards Hon'ble Prime Minister's vision of making India the Skill Capital of the World, the team is responsible for integrating strategic marketing and communication initiatives such as advertising campaigns, public relations, social media marketing and corporate communications.
NSDC has a robust communication strategy to ensure sustenance and momentum of skill development programs. Through its multimedia campaigns, the team encourages the ambitious youth to come forward, get skilled and secure themselves a better and dignified livelihood. Creating a regular pipeline of aspirational content and exciting marketing material, the team has been supporting NSDC Training Partners and other stakeholders to generate awareness about various skill development schemes and programs.
Multi Media Campaigns
Skill India's mass media campaign –'Fark Dikh Raha Hai'
National Skill Development Corporation under the aegis of Ministry of Skill Development and Entrepreneurship commissioned a series of ad films to increase awareness regarding various initiatives under Skill India Mission, including Pradhan Mantri Kaushal Vikas Yojana (PMKVY), National Apprenticeship Promotion Scheme (NAPS) and Industrial Training Institutes (ITIs). The campaign resonates the impact of the Mission and the millions of lives that have benefitted from the skill training initiatives across the country. Since the launch of Skill India Mission on 15th July 2015, more than 1 crore people have benefitted annually under the mission and have been able to transform their lives for a better livelihood.
Varun-Anushka: Ambassadors of Skill India
Varun Dhawan and Anushka Sharma, through their film 'Sui Dhaaga - Made in India' saluted India's entrepreneurs and skilled workforce. The Sui Dhaaga stars partnered with Skill India Mission to promote and endorse the Mission, chaired by the Hon'ble Prime Minister Shri Narendra Modi.

The film highlights the untapped potential of India's talented craftsmen and skilled workers at the grassroot level and the challenges and issues faced by them. Actors Varun and Anushka will dedicate time to promote India's skilled talent and their fine work by engaging with them across different parts of the country.
Skill Se Sampurn Swachhta
National Skill Development Corporation is dedicated towards contributing and participating in the Swachh Bharat Mission. In the year 2018, NSDC executed two campaigns dedicated to Swachh Bharat – Swachhata Pakhwada from 16 to 31 July 2018 and Swachhata Hi Seva from 15 September to 2 October 2018. An action plan was chalked out for the stakeholders to achieve the goal of Sampurn Swachhta and ensuring long-term impact.

From pledging towards cleanliness to conducting sanitization drives, awareness workshops, all the training partners and institutes under the aegis of MSDE and its affiliated agencies actively contributed towards the Swachhta Abhiyan.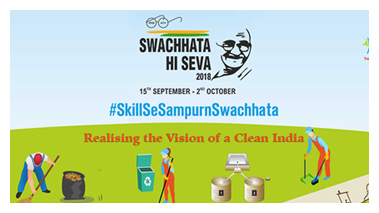 Sachin Tendulkar endorses Skill India
In 2015-16, NSDC launched a campaign under the theme 'Chalo Kaam Karein', which symbolized the overarching mission of Skill India, to make the youth across the country employable through skill development. Thereafter, youth icon Sachin Tendulkar lent support to Skill India Mission via an endorsement campaign motivating youth to come forward and acquire a skill.

In the subsequent years, many sports and film personalities have endorsed Skill India Mission and have lent their support to inspire youth to join the mission.
'Hunar Hai Toh Kadar Hai' echoes across India
NSDC first launched its advertisement campaign, 'Hunar Hai Toh Kadar Hai' with two television commercials (TVC) which aired during February – March 2014. These TVCs highlighted the success stories of people with real ambitions in the automotive and retail sector, aspiring the youth to take up skilling to gain pride and recognition in the society.
Gallery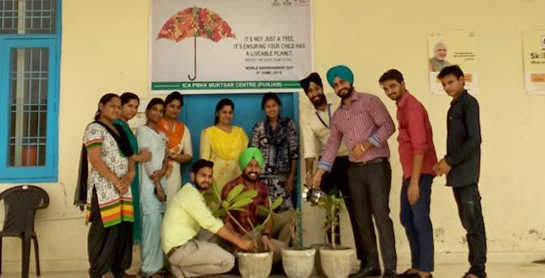 Environment Day 2018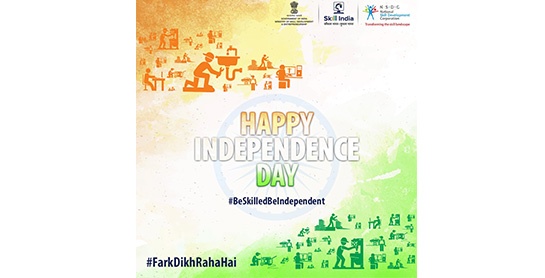 Independence Day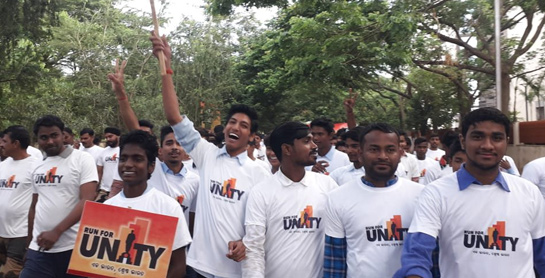 Run for unity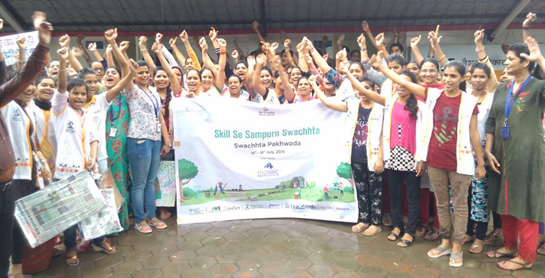 Swachhata Drive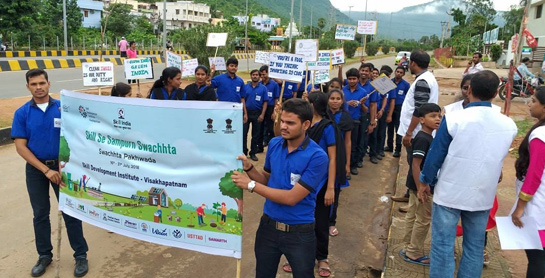 Swachhata Pakhwada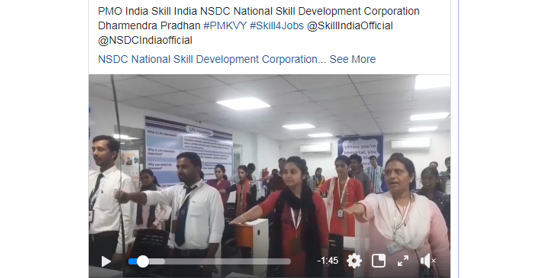 Vigilance Week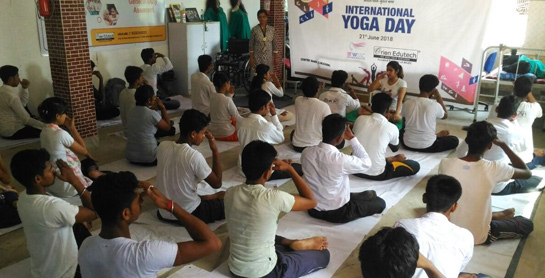 Yoga Day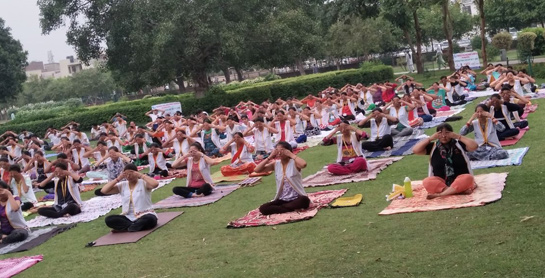 Yoga Day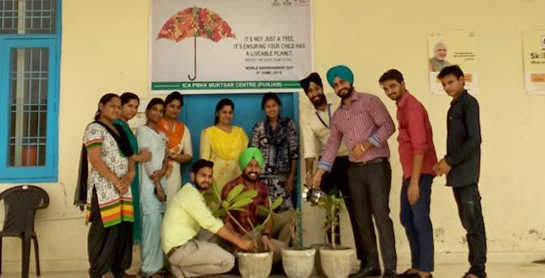 Environment Day 2018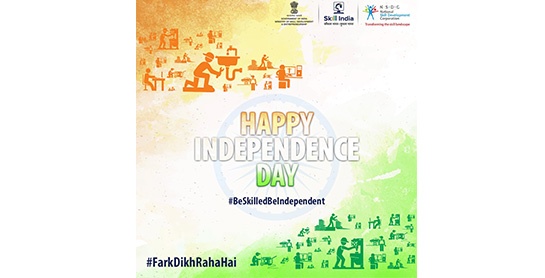 Independence Day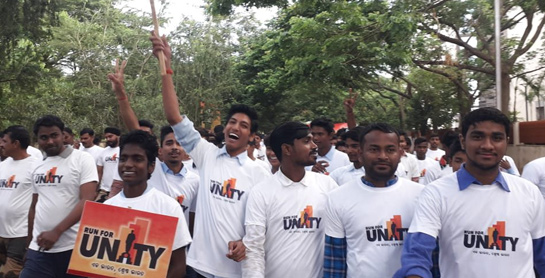 Run for unity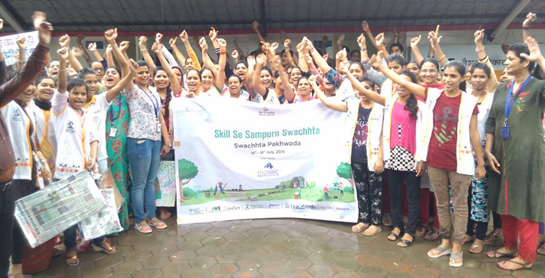 Swachhata Drive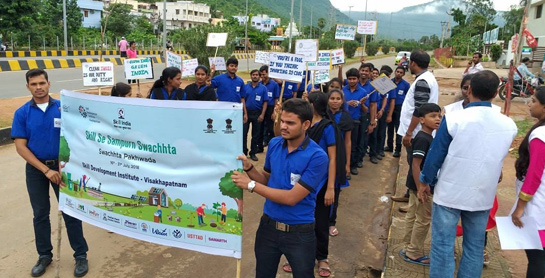 Swachhata Pakhwada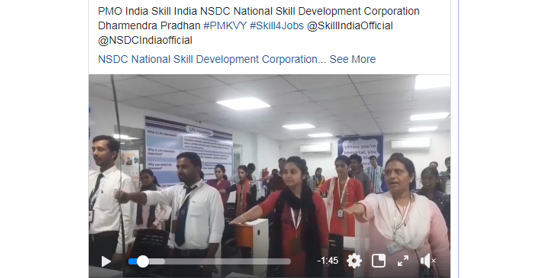 Vigilance Week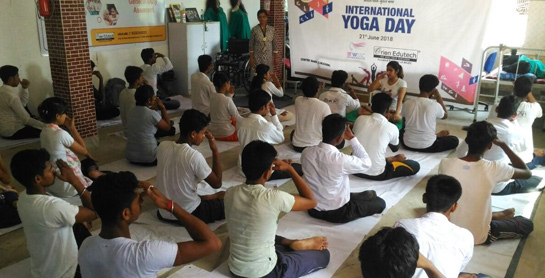 Yoga Day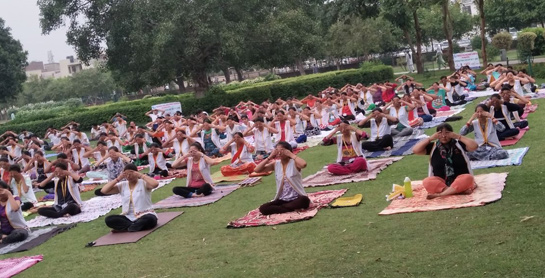 Yoga Day
View More
Consumer Support and Training Helpline
A helpline number 088000-55555 links potential trainees with the nearby training centres and offers guidance about various skill development schemes.