NSDC: Implementing & Monitoring TITP
National Skill Development Corporation (NSDC) is a not-for-profit public limited company incorporated on July 31, 2008 under section 25 of the Companies Act, 1956 (corresponding to section 8 of the Companies Act, 2013). NSDC was set up by Ministry of Finance as Public Private Partnership (PPP) model. The Government of India through Ministry of Skill Development & Entrepreneurship (MSDE) holds 49% of the share capital of NSDC, while the private sector has the balance 51% of the share capital.
NSDC aims to promote skill development by catalyzing creation of large, quality and for-profit vocational institutions. Further, the organization provides funding to build scalable and profitable vocational training initiatives. Its mandate is also to enable support system which focuses on quality assurance, information systems and train the trainer academies either directly or through partnerships. NSDC acts as a catalyst in skill development by providing funding to enterprises, companies and organizations that provide skill training. It also develops appropriate models to enhance, support and coordinate private sector initiatives. The differentiated focus on 21 sectors under NSDC's purview and its understanding of their viability will make every sector attractive to private investment.
MSDE has established its institutional framework for TITP implementation and has entrusted National Skill Development Corporation (NSDC) as the Implementing and Monitoring Agency Technical Intern Training Program.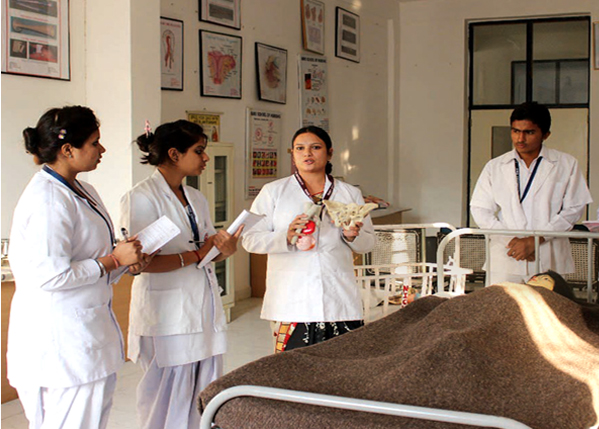 NSDC is steering impactful execution of the program in India and Japan. It has empanelled over 25 Sending Organizations for mobilizing and sending skilled Indian youth to Japan in collaboration with Supervising Organizations (SVOs) and Implementing Organizations. These SOs are entrusted with the responsibility of enrolling, training and sending eligible candidates for pursing Technical Intern Training in Japan.
International Collaborations
Skills and knowledge are the driving forces for economic growth and social development for any country. Enriching domestic training programs through quality enhancement, gaining learnings from successful models, engaging with industry and benchmarking curriculum to international quality standards, NSDC is channelizing the youthful workforce to enhance productivity, employability and sustainable livelihood. It aims to offer a passage to Indian youth for overseas employment through specific programs mapped to global job requirements.
Some of our notable initiatives include supporting the World Bank group's skilling-up Mashreq program in Jordan, conducting knowledge sharing and capacity building programs such as UNEVOC centre and other partnerships with Singapore polytechnic, national university of Singapore, Temasek Foundation for strengthening the skill ecosystem in India. NSDC has also partnered with Abu Dhabi quality & conformity council (ADQCC) under a G2G collaboration to benchmark qualifications between the two countries. 15 Indian qualification packs have been mapped to 13 UAE qualifications. It has collaborated with the Emirates Driving Institute (EDI), the largest and the most successful driving institute in UAE & Middle East, and the Youth Chamber of Commerce (YCC) to establish driver training institutes in various parts of India. NSDC will facilitate candidates to acquire a UAE driving license, in line with the requirements of UAE's roads & transport agencies and regulatory agencies of other parts of Middle East.